The number of Coachella Valley home sales have dropped for the seventh consecutive month, and are down approx. 50% YoY (Year over Year) and 38% from pre-pandemic levels. Though this data is concerning, we should start to see sales start their seasonal climb this month.
We did see inventory decline this December, however, we have seen an almost straight line increase in the number of active listings for 12 straight months (over 100% increase YoY) and still expect inventory levels to reach historic averages (approx. 2,500).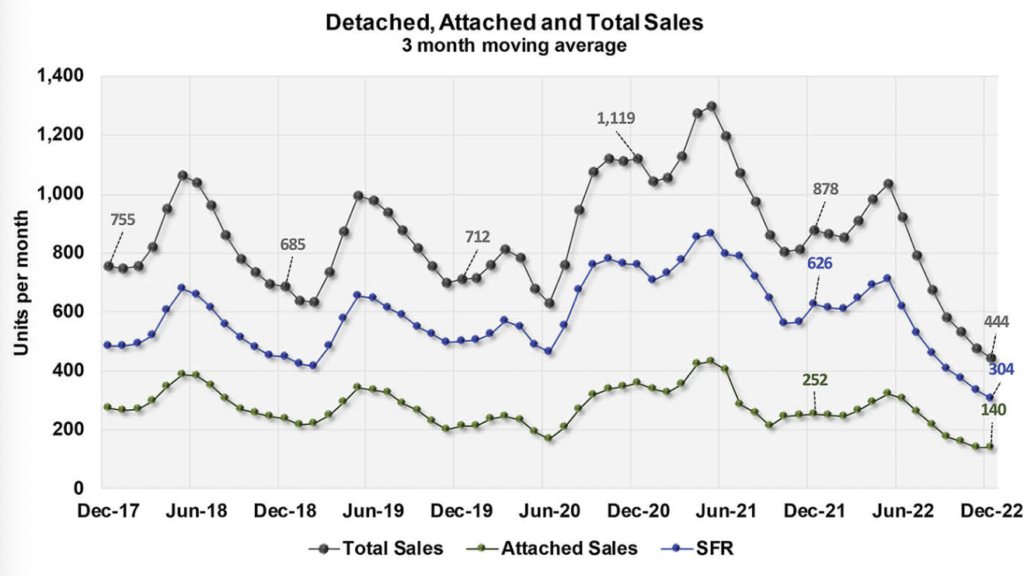 All this said, months of sales ended the month at 2.7, indicating we are still very much in a sellers market, but much more favorable to buyers than the market we were in just a year ago when there was half a month of inventory. That's a 450% increase YoY. This data translates to buyers having significantly more negotiating options than anytime in the past 3 years.
Although we have seen home prices drop for 6 months straight, Coachella Valley residents have still experienced over a 50% increase since January 2019. It's still a great time for sellers to take advantage of the equity built in the last three years.
If you would like more information on the real estate market, reach out to the Jelmberg Team agent you have been working with, or visit our website by scanning the code below with your phone and get an instant estimate on your home's value.