Coachella Valley home prices continue to climb due to high demand and lack of inventory. At the end of March, the median price of a detached home in the valley was $660,000, which represents a year-over-year gain of 20.2%. The median price for attached homes was $450,000, which is a gain of 30.4%.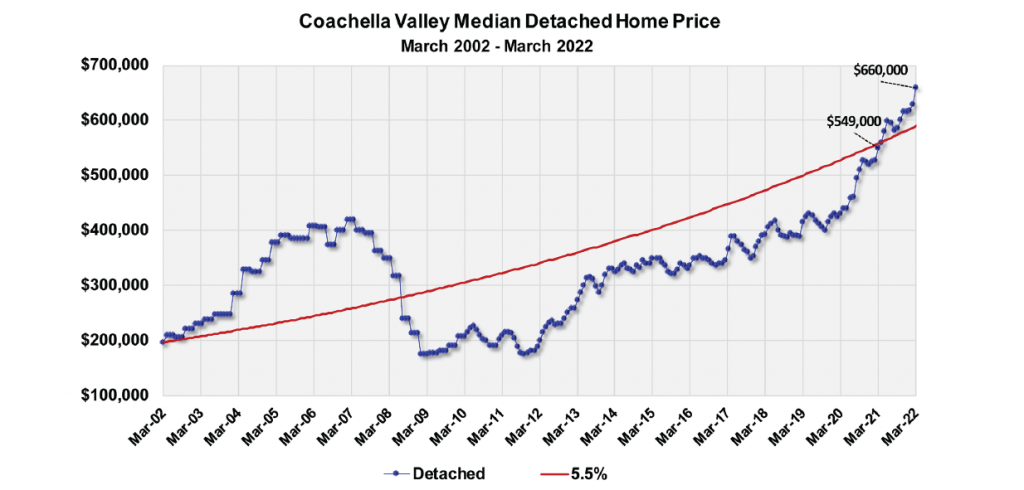 Average number of sales in March was down 19% from March 2021. While below the peak levels of last year, March sales are above pre-pandemic March averages.
At 678 active listings as of April 1st, the Valley is short over 3,000 listings from pre-pandemic inventory levels. We did see a very slight bump in inventory, but there are still 14% fewer listings than this time last year. With no meaningful seasonal rise in inventory, the market seems to be headed for another 5-6 months in its current condition.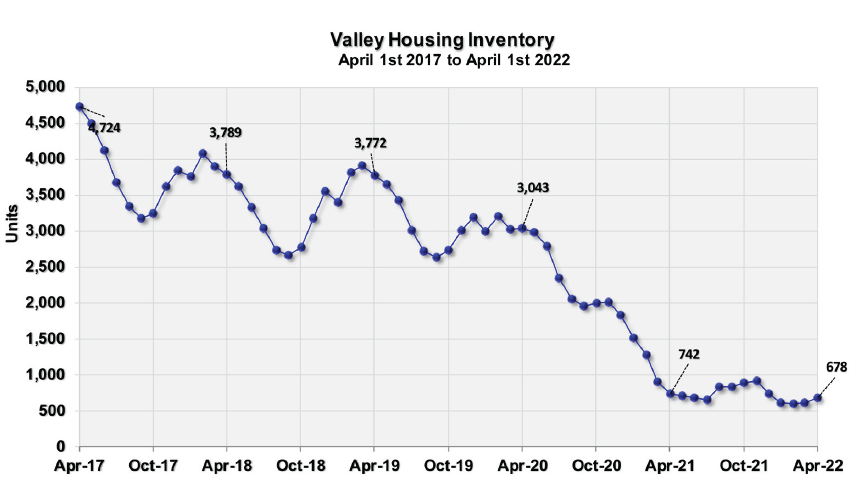 Reach out to a Jelmberg Team Real Estate Professional for more market information, or to see how much you can benefit from recent market trends on the sale of your home.