California Desert Association of Realtors (CDAR) statistics from January 2023 have painted a picture of what buying a home in early 2023 looks like. We have seen a steady stream of seasonal buyers and buyers coming back to the desert. The story for these buyers are affected by increased inventory, decreased buyer activity and interest rates.
Firstly, inventory has increased while monthly sales have decreased, allowing buyers previously deterred by getting outbid in the mad rush to purchase homes from 2020 to 2022 are now cautiously returning to search for homes. Secondly, interest rates
returning to levels around 6% (as previously seen in the early 2000s) have led smart buyers to request sellers buydown their interest rates making their monthly payment more affordable. Thirdly, leverage for buyers has returned. With the homes sitting
longer on the market, sellers have been willing to concede more concessions to buyers.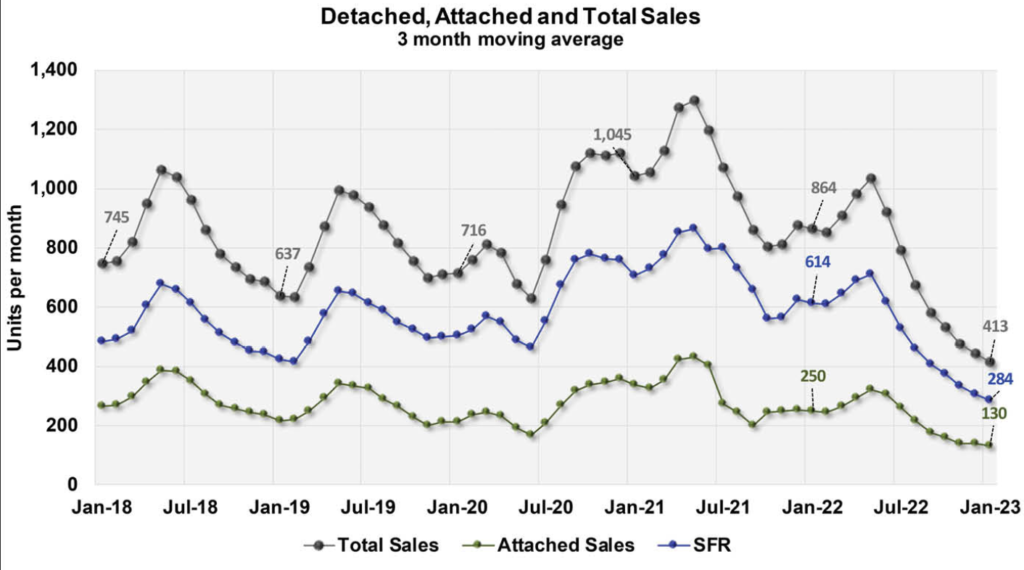 These market factors of inventory, interest rates and buyer leverage have shaped the landscape of deals in the Coachella Valley and the Jelmberg Real Estate Professionals help our clients navigate these factors to make the ever-elusive win-win deal a reality for both buyers and sellers.So, what can do we help you navigate these market conditions?
1.Interest Rate Buydowns
With up to 3 times the impact on monthly mortgage payments when compared to lowering the sale price of a home, interest rate buydowns are often the perfect tool to both increase affordability for buyers and help sellers lock in a deal.
Many recent deals have included the seller paying for the buyer's buydowns and even agreeing to further concessions including paying for closing costs and lowering the sale price of their home. This is possible for sellers as the median home price rose 5.7% since the same time last year and a whopping 47.7% increase since April of 2020.
2.Buyer Leverage — Make your home stand out from the crowd
January 2023 saw a significant increase in the "Months of Sales" ratio to 3.1. This is a
jump toward a more balanced market for buyers and sellers. This 3.1 ratio measures supply versus demand and speaks to a slowing in the number of homes sold decreasing to 413 from historic averages (pre- pandemic) of 700 sales per month.This means buyers have increased leverage to ask sellers for more concessions when entering a deal as sellers are seeing their homes sit on
the market longer. As buyers have more choice, it is important for sellers to make their listing as attractive as possible. Ensuring that your listing's photos, media, marketing and showing availability are all on point is paramount to a listing's saleability. This is where our team of professionals at the Jelmberg Team can really help sellers maximize profitability with professional photography, 360 virtual tours, virtual staging, online marketing, and a database of over 40,000 potential buyers.
If you are interested in how our team can help you navigate the current market please contact your Jelmberg Team Real Estate Professional at jelmbergteam.com/agent and discover why our team has received over 220 five-star reviews!