Fire Prevention Week is coming up on October 9-15, 2022, but it is never too early to get a head start on home safety. Smoke detectors save lives, so be sure to change the batteries in your home's smoke and carbon monoxide detectors. It is also a great time to have your home's natural gas appliances like your furnace inspected.
Pro Tip: Every Daylight Savings is a good biannual reminder to swap out the batteries to keep you safe!
You may already know that homes that use natural gas as a fuel source should have the gas piping inside the home inspected for leaks or other signs of wear and aging to prevent potentially dangerous problems. Appliances that use natural gas should be inspected annually. One item that should be checked in these annual inspections is a check to ensure that the appliance has proper combustion and is not emitting dangerous levels of carbon monoxide into the home.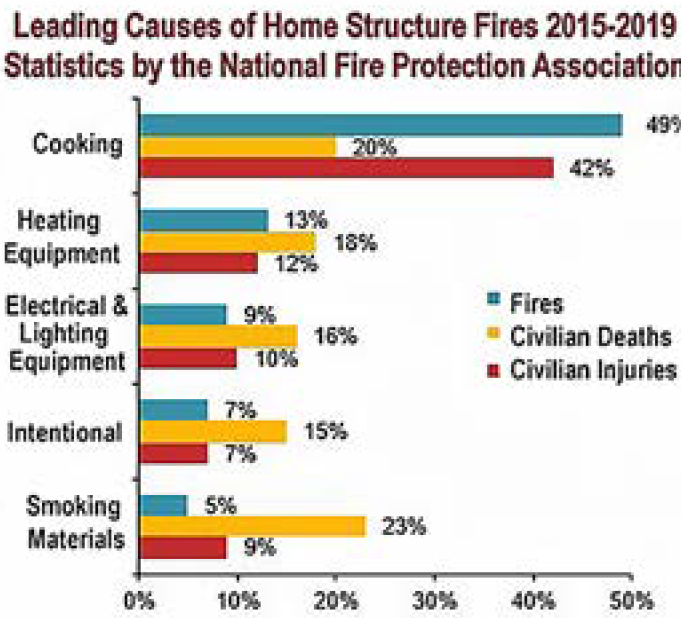 Carbon monoxide or CO is a by-product of combustion. Carbon monoxide can be fatal, and the threat of CO poisoning is a reality when using gas appliances. Properly installed and maintained gas appliances vent CO safely to the outside atmosphere, never causing us any harm; still, CO poisoning is responsible for hospital visits and deaths each year and has earned the nickname the "Invisible Killer" because CO is colorless and odorless. The CDC states that more than 400 people in the United States die every year from non-fire related accidental CO poisoning, approximately 4,000 victims are hospitalized and 20,000 victims visit the emergency room as a result of exposure. The blame for most of these deaths and hospital visits is attributed to appliances, such as water heaters, furnaces, dryers, and stoves that are used improperly, poorly vented, or not properly maintained.
CO poisoning symptoms are often described as flu-like and include headaches, dizziness, upset stomach, weakness, vomiting, chest pain and confusion. Since Carbon monoxide is deadly and hard to detect until it is too late California signed into law the Carbon Monoxide Poisoning Prevention Act. Senate Bill SB 183 requires all single-family homes with an attached garage or a fossil fuel source to have carbon monoxide detectors installed.
Carbon Monoxide alarms must meet Underwriter Laboratory Standard UL 2034 and have a built-in power supply. Carbon monoxide alarms are required outside of each sleeping area, and for maximum protection carbon monoxide alarms are recommended inside of each sleeping room as well. Carbon monoxide alarms should not take the place of maintaining and testing your fossil fuel burning appliances, and this is something that should be done once a year.
To protect you and your loved ones, make sure you have approved carbon monoxide alarms installed in your home, outside of each bedroom at a minimum, and have your home tested for the presence of CO. Installing CO detectors is a small price to pay to ensure your family is safe. If you are unsure if your home has CO detectors installed or are concerned about the presence of CO in your home, call General Air Conditioning and Plumbing to schedule an inspection today.
This safety message is sponsored by General Air Conditioning. For your plumbing, HVAC, and routine safety checks, Call The General! 760-205-9917 or visit their website at www.callthegeneral.com