For the first time in twelve months and second time in the last two years Coachella Valley home prices have decreased. Median home prices dropped 4% in August to $682,000, but is still up over 17% from August 2021.
Though the number of home sales seems to be taking a normal seasonal dip, we had about 23% fewer sales in August than pre-pandemic levels. The lowest since the housing crash over a decade ago. All Coachella Valley cities are experiencing this decline in sales at varying levels.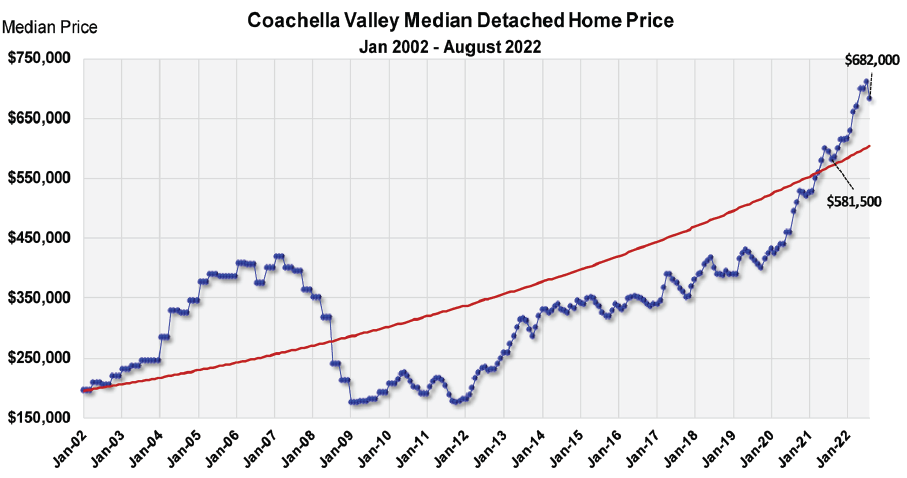 Interestingly however, the sales decline has been limited to homes priced under $700k. Though the overall number of sales are down 31% from a year ago, homes priced above that $700k mark have still seen the number of sales increase year over year.
Valley inventory has plateaued the last several months after seeing a 3 to 4 month surge that brought the number of active homes to about 1,600. This is over 750 more active homes than we saw this time last year, but still about 30% short of normal levels. We should see a seasonal increase in inventory starting in October that would bring inventory to around 2,600 in February or March. Again, still about 1,000 short of what we normally see.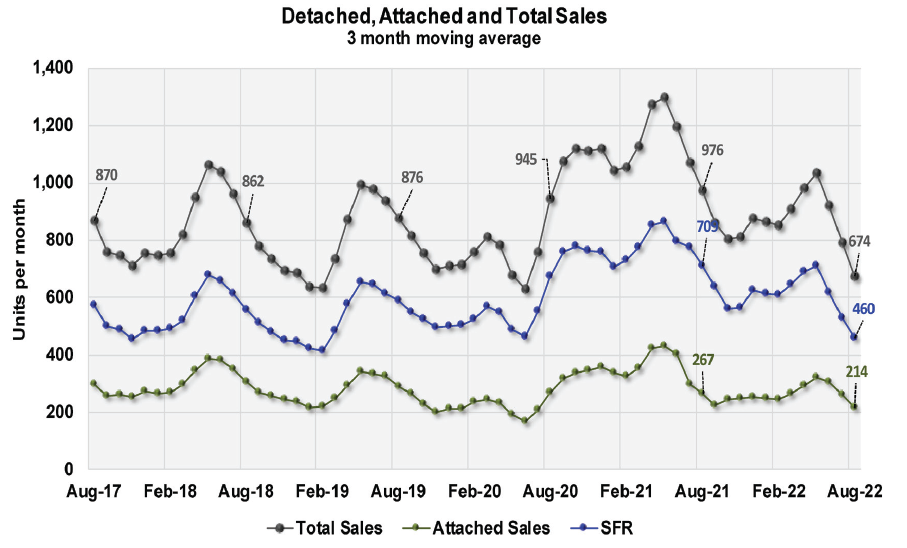 Months of sales has also plateaued (to 1.9), after seeing a steady 7 month increase, and is significantly up year over year in every city and every price range while the number of homes sold valley wide above asking is down 15% (to 36%). Still 25% more homes selling above ask then we had seen prior to 2020.
All of this data points to a market here in the Coachella Valley that is shifting to become more balanced, though still in favor of sellers at this point. If inventory remains at, or close to current numbers (about 30% less than pre-pandemic levels), we can expect to see home prices stabilize or continue to gradually increase through the season. We'll be watching this closely along with the Federal Reserve's decision on an interest rate hike this fall and its effect on buyers in the Coachella Valley.
If you're curious about what your home could sell for in today's market, check out the home value calculator link or QR Code below, which takes into account recent Coachella Valley sales https://jelmberg.team/home-value